One more week to go! The countdown is official now. This time next week we will be in Anaheim. We are planning on visiting with my excellent grandparents and any other family they can round up. I can't believe it has been over a year since we last visited with them. The kids are excited to see them. I know that they will clam up and be ridiculously shy though when we finally arrive.
Next Monday, thrill of all thrills, we will be at Disneyland. Disneyland is the happiest place on earth. And to quote Ernesto, our tram driver last trip, "Its your home." We love going to Disneyland. Its the one place where it doesn't matter if your kids have a meltdown, you can wear silly hats and clothes in public, cartoon characters are
celebrities
who will meet your kids and parents can relive the best parts of their childhood, all in one.
It will be Miss Anne's 9th birthday while we are there. We will begin that day with a character breakfast. We also plan on stopping in at guest services to get her an "Its my birthday" button so she can be embarrassed all day. :)
This is vintage picture of Emma enjoying an ice cream outside of California Adventures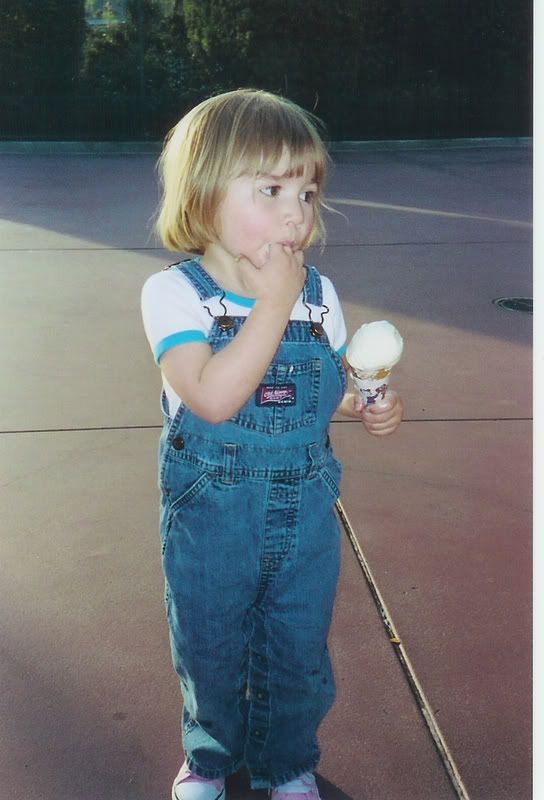 We are also going to be taking one day at the beach. Here in our lovely landlocked state we look forward all year to a trip to the ocean. The last time we went was the first that the girls really remember.