Karen and I were discussing making Halloween costumes. I have made costumes for Howard for the last 3 years or so. I am delighted that he is buying one this year, I don't even care how much it is. Usually I slave over a costume and then it gets chucked after the fact. This is last year's model: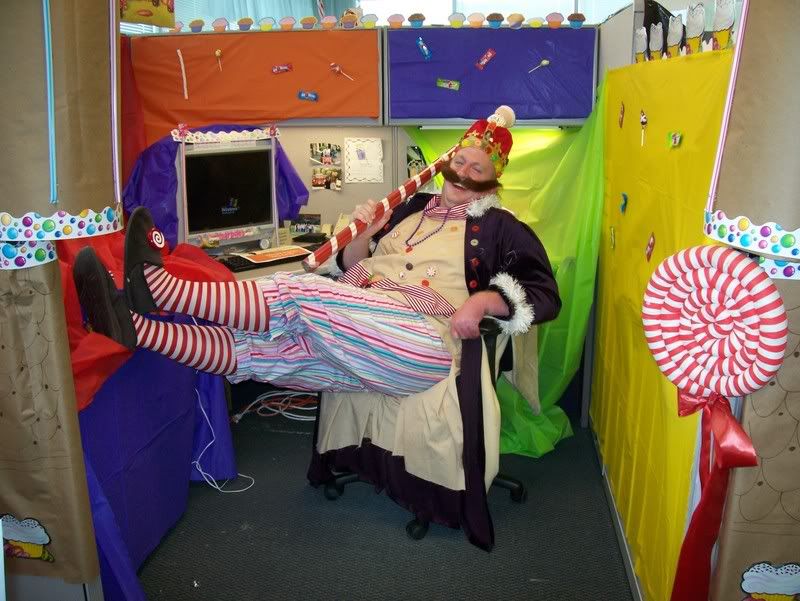 He's King Candy from CandyLand, btw. His whole area decides on a theme and dresses/decorates accordingly. One year they were redneck CSI and it was so funny. Sadly I can't find any pics of that or the year he was the Crocodile Hunter, or a Pirate.
I don't dress up. I am a Halloween Scrooge.