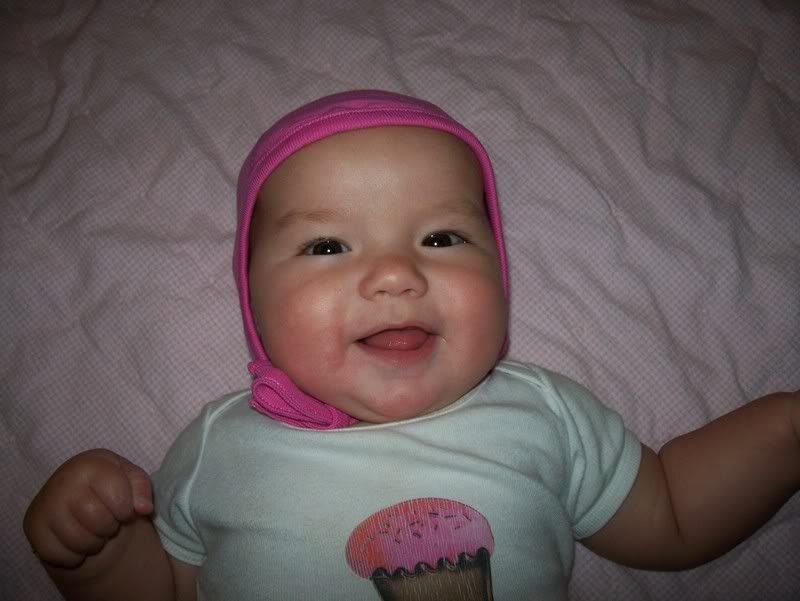 I think she looks quite fetching.
Then I took a pic of Laura being strong.
Emma let me do "cool hair" the other day
And last night we carved our pumpkins
Hopefully I am good enough at my Jedi mind tricks that everyone still thinks I have a spotless house with no clutter. Okay, I need to own my mess. My name is Rachel and I have a messy house. But hey, we have fun.