Today the girls began studying space. Not out of traditional textbooks. They are using a book on the solar system we got from the Stuarts and an old book of Howard's. Which I guess technically is a textbook but its college level so they are looking at pictures and reading interesting tidbits. They decided to draw pictures of the solar system too.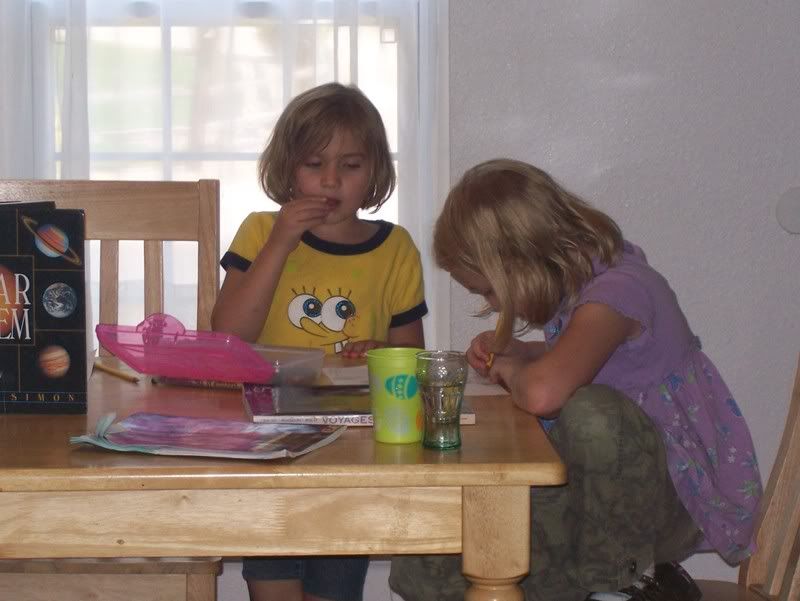 Perhaps I can find lapbook stuff on space for them.
Anne was getting difficult about science. She wasn't into plant classification. So I asked her what she wanted to learn and she said space. She has been playing on the NASA website and found the section in her science book about space. Now she is excited by it.
Also, Katie called today and forced us to go to the park with her. Just kidding, it was fun.
Sometime later today we will start learning about the Byzantine Empire.
Ooh, and because we have an FHA loan we are refinancing today. Every time the rates go down we get to refinance at no cost to us. Cool, huh? Gotta love that.
Off to take Anne to clarinet lessons and then to the library. (and yes, we will remember to return your books Katie)