Laura had her first birthday on Saturday. She had cake, ice cream and opened gifts. I think she had fun.
She enjoyed a lovely dinner which included sweet potatoes
Then she had the cake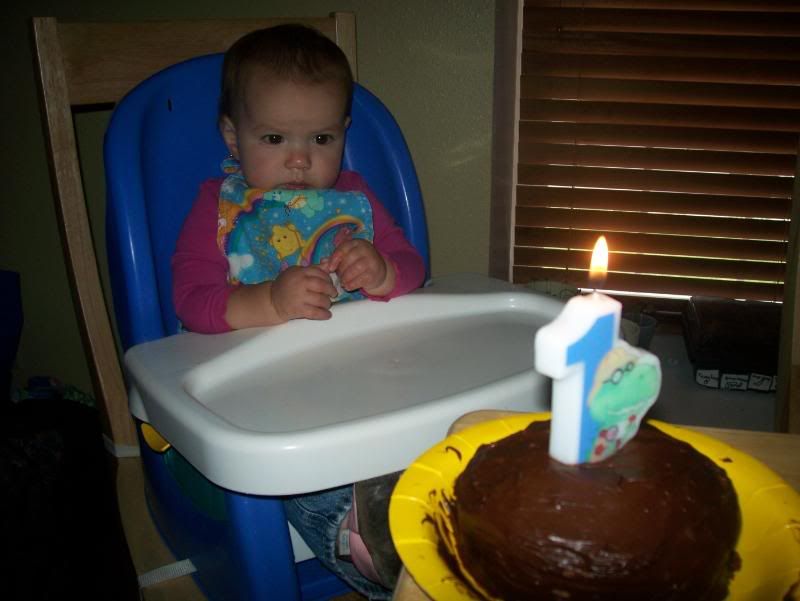 I think she liked it. Until she dumped it.
Then after a quick cleaning she was ready for her presents.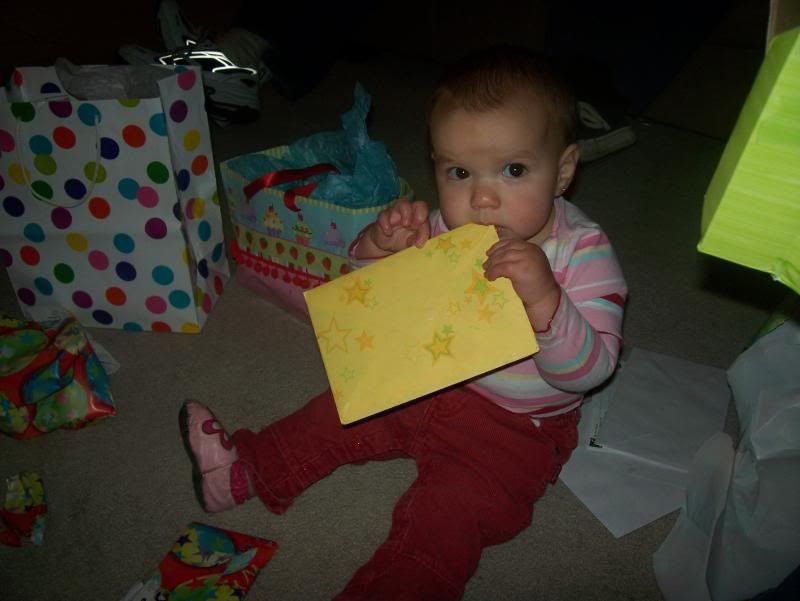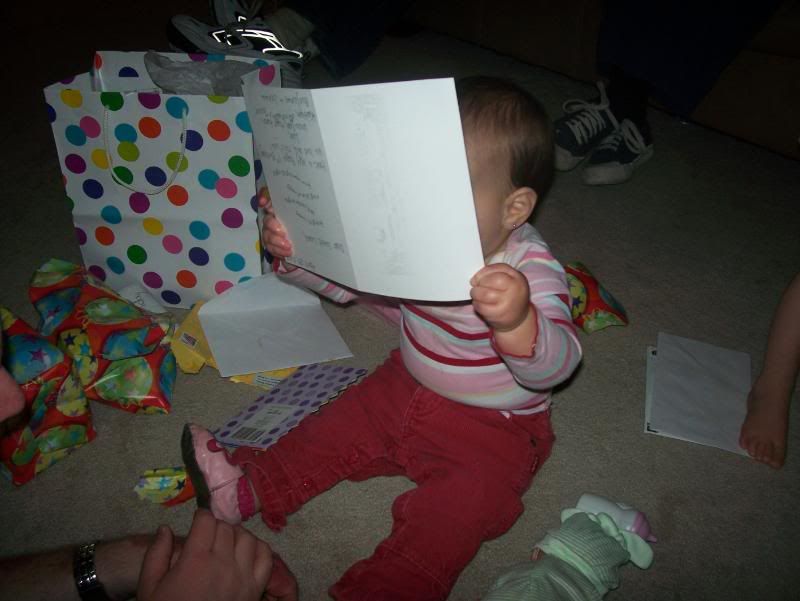 Her big gift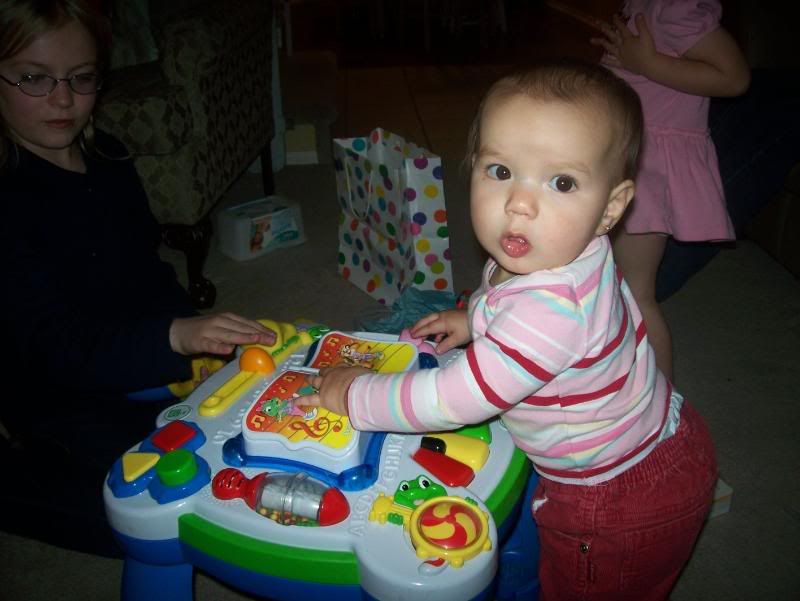 Relaxing with her ducks after a long day