Little Emma is now 6. It seems like just yesterday she was a little toddler, getting into everything, cutting her hair and flashing that charming smile. She has mellowed with time and is a sweet and much calmer girl.
She started her birthday with breakfast in bed.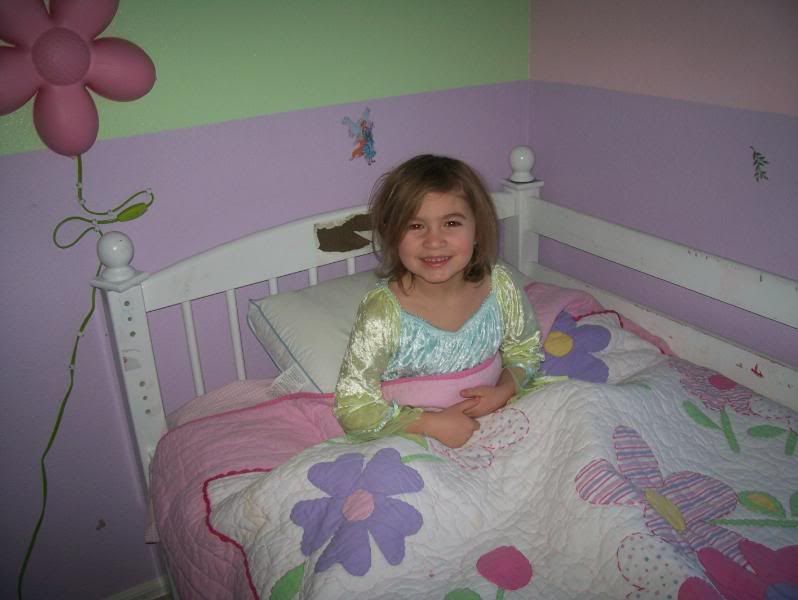 Then she opened gifts with a Star Wars theme.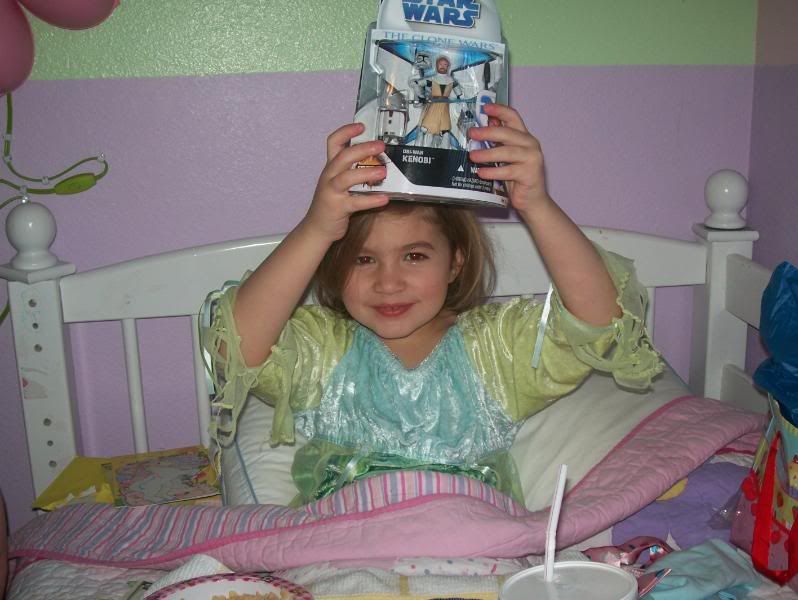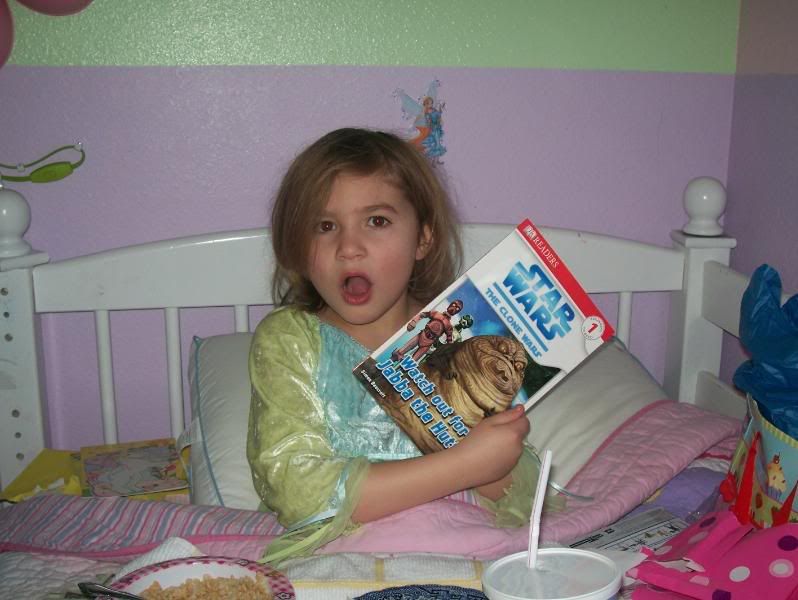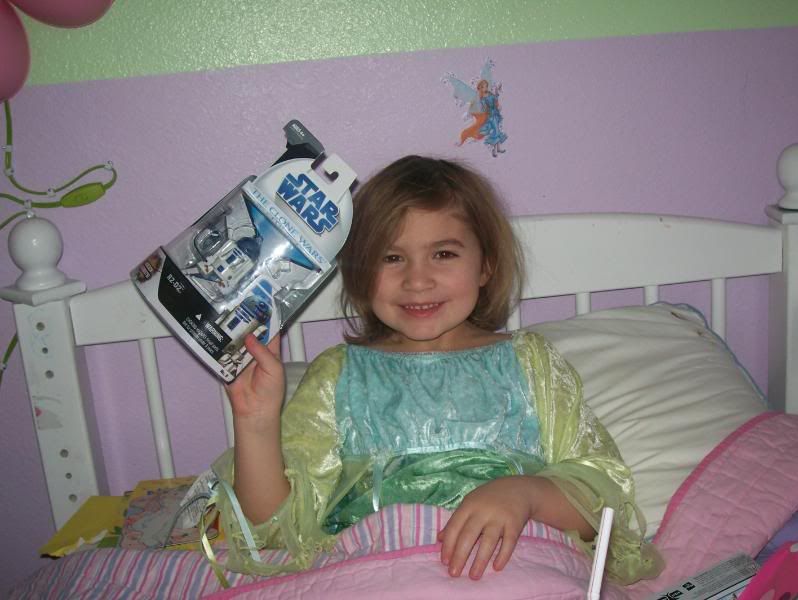 She had the day off school as a gift from me. She opened a new shirt and headband from the David Nelson Family. Then all of the girls got gussied up and headed off to take birthday pictures. Emma was a perfect little model. In fact all the girls cooperated and we got a few cute sister shots.
Today Emma had her
Princess Party
. We don't do parties every year so this was a big deal for her.
Howard helped with the cleaning.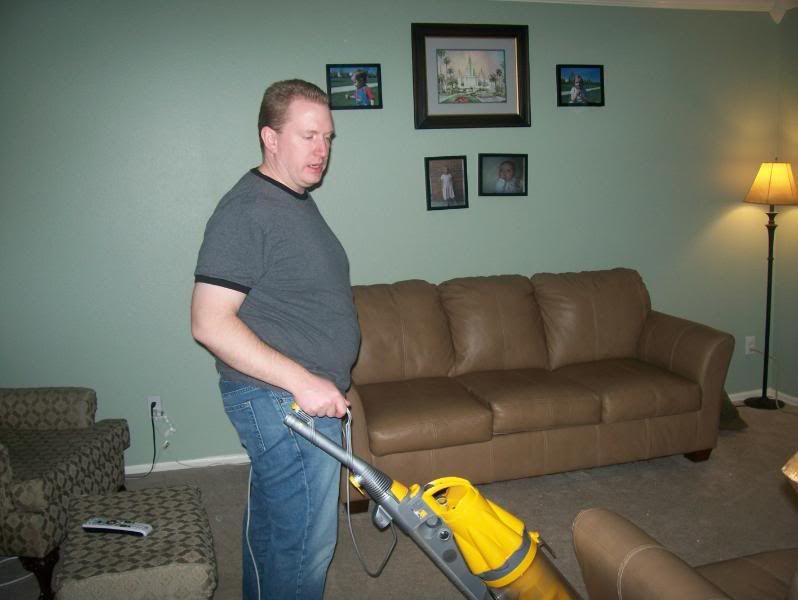 And got a little irritated that I was taking pictures while he was vacuuming.
The guests arrived in princess glory. They decorated crowns, played the clothes pin in the bottle game, birthday bingo, place the jewel on the necklace and then they had cake. Howard made the cake again this year. He has the patience for decorating a gem like this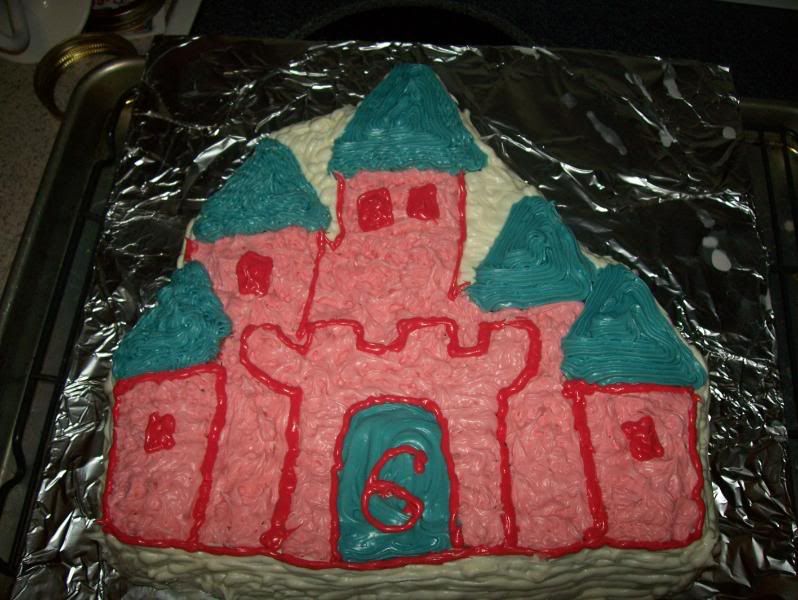 There was the opening of presents and a Pinata.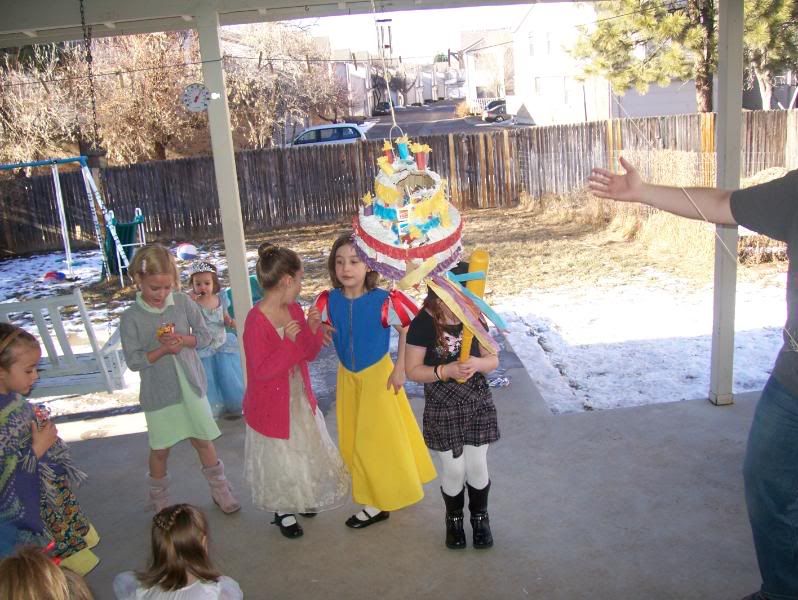 There was a mad scramble for
candy
. Everyone shared in the bounty. Anne was a bit put out when she learned that we put in some Halloween candy too. (Not like she even knew there was any left) The girls played in Emma's room until parents came. It was a good, fun and simple party. Emma loved it. And that is what matters.